Working on projects in your spare time is great because you're free to pursue every little diversion; it means you make no real progress with your actual project but you learn a lot.
When I had to add a column to one of my database tables I decided to investigate creating a DACPAC(1). A DACPAC allows you to turn your existing database into a database project in Visual Studio which means your schema can be placed under source control. Changes can then be pushed to your database in a friendly wizard format.
To create a DACPAC you right click on your existing database and choose Extract Data Tier Application under tasks: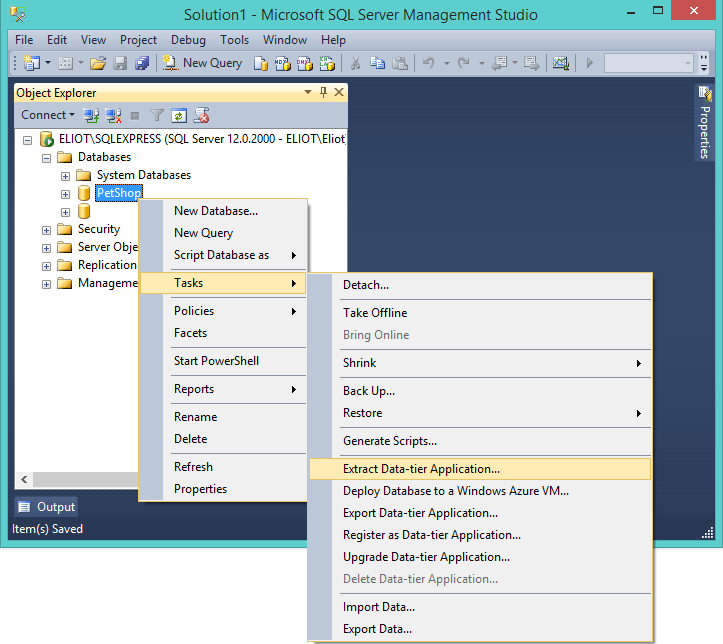 ...