So in this post I detailed how to use Asp Identity with Entity Framework Database First. However when I started a new MVC project and tried to follow the steps nothing worked. ASP Identity 2.0 has ruined everything by introducing many breaking changes.
This post will guide you on how to setup Identity 2.0 without Entity Framework. The original post was a lot longer but I've tried to cut down a lot of the rambling, for a great step-by-step guide to Identity 2.0 see this excellent CodeProject post by John Atten.
Create a New Project
Let's create a new MVC project using Individual User Accounts as shown below to see what the template gives us: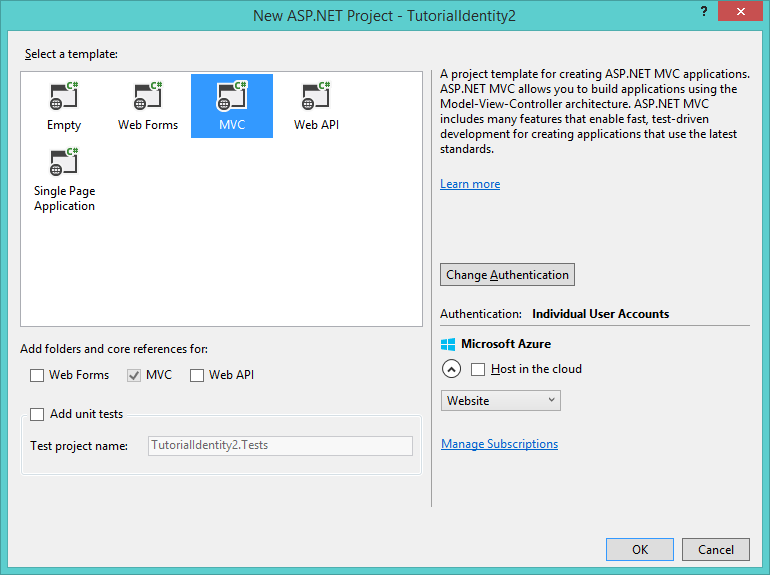 ...